Meet a winner. Be a winner.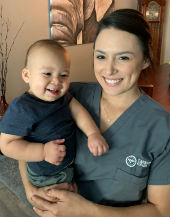 "Being a single mother in college has proven to be a bit more difficult than I expected it to be. This scholarship was defiantly the blessing I was praying for!"

Elizabeth Torres PEORIA, AZ
Don't delay - the next drawing date is

October 15th, 2023
Recent Winners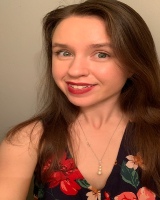 Adrienne Halverson
Hampton, VA
"As a mom my schedule never really is "open". Wearing so many different hats it's never easy when you want to give your 100% to everything you do. This scholarship will help my family continue being stable amid life changes."
Stacy Prince-Beukema
O'Fallon, IL
"With skepticism I returned the call the next day; finding it was ABSOLUTELY real and I had been chosen a winner. I am extremely grateful to have the chance to complete college and fulfill my degree for myself and family. "
Joann Addison
Thomasville, GA
"As a teenager I always wanted to become a nurse. This scholarship will help me be the best role model for patients and the community."
Karla Lopez-Fernandez
Miami, FL
"Because of my childhood experiences and moreover my work experiences I am passionate about my beliefs and for these reasons I am confident that this scholarship will allow me to obtain the knowledge and education that I need to give back to future generations what I now possess, and further echo my "
Denise Stevenson
Simi Valley, CA
"I quit school to make sure my son had better opportunities than I did. With this scholarship I'll finally be able to finish my business degree."
Sharon Ortiz
Ocala, FL
"Moms dedicate themselves to and put their families needs first. Now It's my turn! Thank you for making this dream possible!"
Nicole Amie
Powder Springs, GA
"Winning this scholarship is going to help with obtaining my BSN. The best thing about this is my daughter and I will both be graduating the same year! When I saw this website, I decided to give it a try and I'm very happy that I did. Thank you so much."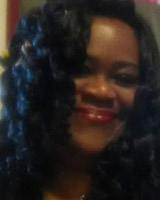 JoAnne Green
Patterson, LA
"Thank you for this opportunity to go back to school. I was a teenage mom, born and raised in San Francisco and became homeless while attending school on Dean's list. I never lost hope. This scholarship gave me the incentive to push and achieve."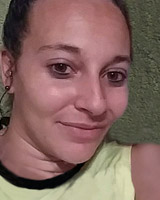 Heather Alcala
San Antonio, TX
"I am very lucky to have had the opportunity to win this AMAZING scholarship for moms as I haven't had much luck with scholarships in the past. I look forward to using my scholarship to finish my Paramedic program."
Natalie Carpenter
Kenna, WV
"This scholarship will help me make it through the financial struggle all college students encounter. I am very grateful for the financial relief scholarships4moms has given me! Myself and my sweet boys thank you! "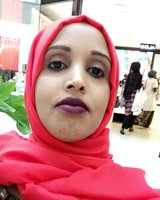 Muna Mohamud
Burnsville, MN
"I would like to continue my education to improve my knowledge, to make a difference for my patients and to make a difference in my children's futures."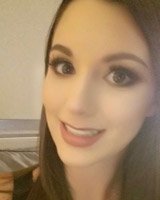 Paige Wasson
Las Vegas, NV
"I'm so grateful to receive this helpful boost! When I received the call saying that I was the winner I almost hung up the phone! I couldn't believe it! "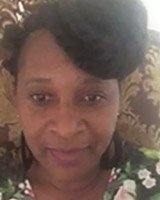 Carol Melvin
Ruskin, FL
"I am so grateful to get this scholarship. With the scholarship I will make payments towards my student loan and hopefully pay that off as soon as possible."
Katelyn Melendez
Plant City, FL
"My name is Katelyn Melendez, I am finishing my bachelor degree in interdisciplinary studies to advance myself and my family. Being able to not worry about bills for school will allow me to rest a little easier at night."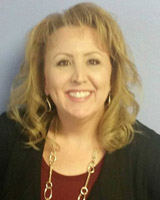 Christine Atwater
Surprise, AZ
"I hope that what I have accomplished with my educational journey will inspire my kids to do the same."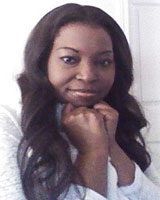 Linda Jenkins
Tampa, FL
"No matter how old you get the opportunity is out there for you to go to school!"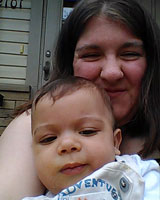 Katelyn Fugate
Twinsburg, OH
"I can't wait to start school and fulfill my dream!"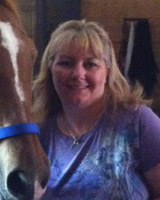 Jennifer Farah
Matthews, NC
"I cannot begin to explain how thankful I am!"
Edwidge Fleury
Lake Worth, FL
"It will also help me to stay focus on my education and not so much on how am I going to my bills!"
Andrea Toles
Canton, OH
"I'm so happy I can finish schooling and better my future for me and my kids – Thank you so much!"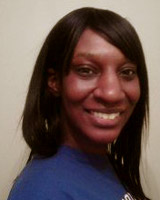 Tanya Pough
Stone Mountain, GA
"This scholarship will help me out tremendously especially with my tuition and books."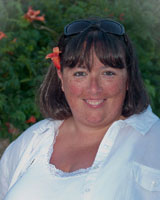 Tracey Urban
West Mifflin, PA
"This scholarship money is a miracle! "
Brenda Mouzon
Ooltewah, TN
" The funds received from this scholarship will help me to complete my education which I would not be able to do had I not received the scholarship."
Tiffany Swanger
Culpeper, VA
"This money will help me reassure myself that things are looking up for me and reaching my goal to becoming a registered nurse!"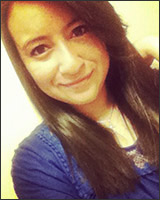 Judith Aguilar
Bakersfield, CA
"This will be a big help for me and my daughter!"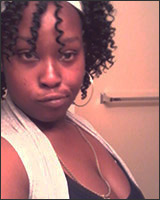 Kiara Hopkins
Austin, TX
"This will guarantee that I will be able to attend class ... This is the true meaning of a blessing!"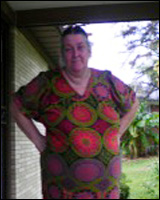 Donna Coleman
Louisville, KY
"I will be able to obtain that degree and get the job that I have worked so hard for."
Emily Moffat
Phoenix, AZ
"It is such a wonderful blessing. Thank you again!"
Alice Cloud
Leander, TX
"I can't thank free college scholarships enough for this wonderful gift of a brighter future for me and my family."
Official Scholarship
Entry Form
Winner may use scholarship at any school of their choice. No purchase necessary. No obligation to receive information from schools.