Bright people,
Brighter futures.
Next Drawing: March 14th 2014
Now Showing:
Recent Winners
Check out what a real winner has to say!
Meet Danitra Henry from Sacramento, California
Brenda Mouzon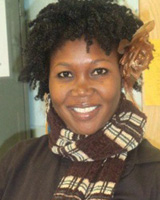 Hometown: Ooltewah, TN
Drawing Date: October 15, 2013
At age ten, I was the little, illiterate Haitian Bahamian girl in the first grade. At the age of six, my parents sent me to live in Haiti with my grandparents who did not find it necessary to give me an education. When I returned to the Bahamas at the age of ten, I did not have the education to be placed in my regular grade level. Although I was ridiculed by the other students, I was determined to be the best that I can be. Named "Brenda Star" by my favorite teacher at the Catholic school that I attended, I was motivated to achieve the highest accolade. The determination to achieve success was further strengthened when I attended high school. In the tenth grade, a Dr. John Carey (the motivational speaker at the first day of school assembly) said, "Success does not come to you, you must go to it". I have taken this law of life and made it my own. When I graduated from high school (2nd in my class) at the age of 20, it was not because I was a struggling learner; rather, it was because I started my journey later than my classmates.
Consequently, my life-long goal has been that I will be the best that I can be in any opportunity that I encounter. As a result of this scholarship, I will be able to accomplish my goal of reaching the highest pinnacle of my educational career. The funds received from this scholarship will help me to complete my education which I would not be able to do had I not received the scholarship. I am very grateful to be the recipient of Scholarship for Moms for the month of October. I will not only make my two children proud, but also, I will be better equipped to meet the academic needs of my classroom students.
Thank you!
Lydia Menino
Hometown: Corvallis, OR
Drawing Date: September 15, 2013
Hi, My name is Lydia Menino; I am 19 years of age and attend Oregon State University. This will be my sophomore year at OSU. Oregon State University is located in Corvallis, Oregon. I was born and raised here in Corvallis, which is a very beautiful place. Corvallis is full of nature and hiking trails that show the town's hidden treasures. I grew up in a house outside of town with my parents and my three sisters. We have several acres of land and over the years I have raised sheep for 4H. I also have horses that I enjoy riding when I have the spare time. I couldn't be happier that Corvallis is where I grew up.
I am currently majoring in Interior Design and Business; art and design have always been a passion of mine since I was young. Although the program is starting to become challenging, I am enjoying it. I am a sophomore so I am just now starting to get into the programs studio classes. The classes are very involved and detail oriented. I am also studying business not only because I think it is very helpful but because I hope to one day own a business of my own.
I plan to put the money I was awarded towards studying abroad. One of my biggest dreams is to travel the world and study abroad. I am very interested in a particular program that is located in London. I think it would be such an incredible experience to study abroad and understand other cultures while learning. I think especially in design it is very beneficial to go to other countries and see the beautiful things they have to offer such as architecture and vibrant colors.
I cannot say thank you enough for this incredible gift.
Rebekah Ritchie
Hometown: Cantonment, FL
Drawing Date: August 15, 2013
This is such an amazing opportunity! I am a full time student and a full time worker and this scholarship is such a blessing. Not only does this help in the financial department, but it also helps with the ongoing mental question of how everything will get paid off! This money will definitely go a long way and help me continue in my schooling and fulfill my dreams of becoming a part of this country's criminal justice system! I came across scholarships.net and I figured "why not? It can't hurt to try." I never thought that I would be the winner of the $10,000 scholarship!! I plan on using this money to pay for my tuition, and also all of the necessities that come with being a full time student. Thank you so much!
Tiffany Swanger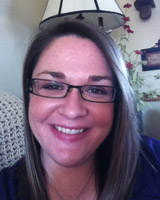 Hometown: Culpeper, VA
Drawing Date: July 15, 2013
My name is Tiffany Swanger and I'm a 29 year old mother of two. My fiancé has been a great supporter of me returning to school and completing my goals. Returning to school was a priority for my family. I wanted to show them that nothing is impossible, so I decided to return to school. I was super excited to hear that I was selected as the winner of the $10,000 scholarship. I'm currently enrolled at Germanna Community College as a nursing student and working hard in completing my goals. Nursing school can be expensive and this scholarship will help me pay for textbooks, tuition, pay down some of my student loans, and any extra costs. This money will help me reassure myself that things are looking up for me and reaching my goal to becoming a registered nurse. I have been a stay at home mom for the past 6 years and I love it but there comes a time in life that you have to set goals and accomplishments in life for yourself so what better way than to stay home with the kids and continue my education. I want them to be able to say my mom worked hard and do the same for themselves. Now days you need a degree or higher education to make it in the world. I couldn't image life any other way, yes times do get tough and things may not look bright but keeping a positive attitude and having a strong support system will keep me on track. Thank you!!
Roberta Lorette
Hometown: Irvine, CA
Drawing Date: June 15, 2013
My name is Roberta Lorette and I am a 38 year old single mother. I was super excited to hear that I won the $10,000 scholarship! Last year I attended Le Cordon Bleu School of Culinary Arts and received my Culinary Certificate to become a Chef. I plan to open up my own restaurant and so this year I am continuing my education by going to Orange Coast College and obtaining my Hotel and Management AA degree. With the scholarship I will be able to obtain a well needed computer so that when I do menus and food costing I can do it in a professional manner. I would also like to use it for room and board for my son and I as we have been struggling for independence these last few years. The church that I go to told us to as to ask for favor on our lives and I did. Right after that Mylene from freecollegesholarships.net called me and told me I won. At first I hung up on her and then she called me back to inform me that "yes" in fact I was the WINNER of the scholarship.
I would also like to use the scholarship towards school loans, books, parking permit, and my materials for the next stage in my schooling. I truly believe that it will this will help take me and my son up to the next level in my career goals. It is so important to have opportunities out there that allow people that want to improve their life be able to succeed. Thank you so much Freecollegescholarship.net, I am so excited that I won and and I am proud to share my experiences with future entries. Everyone should enter to win; you never know…you could be the next winner!!
Register Now
Balancing life, family, and your career can be overwhelming.
Give yourself the tools you need and go back to school and take control of your future.