Bright people,
Brighter futures.
Next Drawing: May 15th 2014
Now Showing:
Recent Winners
Check out what a real winner has to say!
Meet Danitra Henry from Sacramento, California
Tanya Pough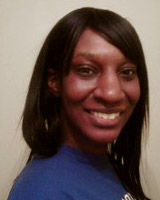 Hometown: Stone Mountain, GA
Drawing Date: December 15, 2013
My name is Tanya Pough and I am attending Troy University in my senior year majoring in Social Work with a minor of Sociology. I plan to become a Social Worker after graduating with my Masters degree. This scholarship will help me out tremendously especially with my tuition and books. I have a one year old son who is a joy to me and my family.
Let me begin by saying I am honored in winning this scholarship. When I received the phone call that I've won the scholarship, I was surprised and I still cannot believe that I am awarded. When I first attended college, winning a scholar just for being a mom was unheard of; most of the time winning a scholarship would be based on gpa, grades, and how well you can write an essay. Today, there are many scholarships for unique things and I am just amazed at how easy it is to fill out an application online for the scholarship, meet all of the requirements by the deadline, and later check to see if you have won either through email or a phone call. I hope my testimony encourage and help other students apply for this scholarship and many others so that they can get the help needed in order to achieve their dream.
I would like to thank scholarships4moms.net for contacting me about the scholarship and helping me achieve my dream. I would also like to thank my mom, my cousin, and my close friends for always encouraging me to stay in school and to apply for as many scholarships as possible. I would like to dedicate this scholarship to my one and only son because he motivates me to accomplish a lot of things including winning this scholarship.
Tracey Urban
Hometown: West Mifflin, PA
Drawing Date: November 15, 2013
This scholarship money is a miracle! With my husband attending college for his master's degree and being enrolled in college myself, I have been trying to figure out how we will both manage to purchase books for our classes and also be able to provide money to our children for their lunches, not to mention everything else that they need for school. Then I have to wonder how we will manage to pay off all of our student loans. So after finding out that I was chosen, it was like a weight was lifted off of my shoulders. I had to buy a new laptop and Microsoft Office for one of my classes. I had to put those purchases on my credit card, along with books for three classes. Now I will be able to use this money to purchase all of my other books. I will be paying off my credit card as well and applying whatever balance is left to pay towards my student loans. I figure that if I start paying on them now, that will reduce the interest that I will owe when I am finished with school. I still can't believe that I won a scholarship. I really didn't think anything would happen when I filled out that entry form. I figured it was a scam, and I would never hear anything. Never in a million years, did I think I would be getting a check for $10,000!! It literally is the best thing that could have happened when I decided to go back to school!
Brenda Mouzon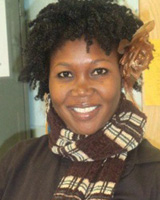 Hometown: Ooltewah, TN
Drawing Date: October 15, 2013
At age ten, I was the little, illiterate Haitian Bahamian girl in the first grade. At the age of six, my parents sent me to live in Haiti with my grandparents who did not find it necessary to give me an education. When I returned to the Bahamas at the age of ten, I did not have the education to be placed in my regular grade level. Although I was ridiculed by the other students, I was determined to be the best that I can be. Named "Brenda Star" by my favorite teacher at the Catholic school that I attended, I was motivated to achieve the highest accolade. The determination to achieve success was further strengthened when I attended high school. In the tenth grade, a Dr. John Carey (the motivational speaker at the first day of school assembly) said, "Success does not come to you, you must go to it". I have taken this law of life and made it my own. When I graduated from high school (2nd in my class) at the age of 20, it was not because I was a struggling learner; rather, it was because I started my journey later than my classmates.
Consequently, my life-long goal has been that I will be the best that I can be in any opportunity that I encounter. As a result of this scholarship, I will be able to accomplish my goal of reaching the highest pinnacle of my educational career. The funds received from this scholarship will help me to complete my education which I would not be able to do had I not received the scholarship. I am very grateful to be the recipient of Scholarship for Moms for the month of October. I will not only make my two children proud, but also, I will be better equipped to meet the academic needs of my classroom students.
Thank you!
Lydia Menino
Hometown: Corvallis, OR
Drawing Date: September 15, 2013
Hi, My name is Lydia Menino; I am 19 years of age and attend Oregon State University. This will be my sophomore year at OSU. Oregon State University is located in Corvallis, Oregon. I was born and raised here in Corvallis, which is a very beautiful place. Corvallis is full of nature and hiking trails that show the town's hidden treasures. I grew up in a house outside of town with my parents and my three sisters. We have several acres of land and over the years I have raised sheep for 4H. I also have horses that I enjoy riding when I have the spare time. I couldn't be happier that Corvallis is where I grew up.
I am currently majoring in Interior Design and Business; art and design have always been a passion of mine since I was young. Although the program is starting to become challenging, I am enjoying it. I am a sophomore so I am just now starting to get into the programs studio classes. The classes are very involved and detail oriented. I am also studying business not only because I think it is very helpful but because I hope to one day own a business of my own.
I plan to put the money I was awarded towards studying abroad. One of my biggest dreams is to travel the world and study abroad. I am very interested in a particular program that is located in London. I think it would be such an incredible experience to study abroad and understand other cultures while learning. I think especially in design it is very beneficial to go to other countries and see the beautiful things they have to offer such as architecture and vibrant colors.
I cannot say thank you enough for this incredible gift.
Rebekah Ritchie
Hometown: Cantonment, FL
Drawing Date: August 15, 2013
This is such an amazing opportunity! I am a full time student and a full time worker and this scholarship is such a blessing. Not only does this help in the financial department, but it also helps with the ongoing mental question of how everything will get paid off! This money will definitely go a long way and help me continue in my schooling and fulfill my dreams of becoming a part of this country's criminal justice system! I came across scholarships.net and I figured "why not? It can't hurt to try." I never thought that I would be the winner of the $10,000 scholarship!! I plan on using this money to pay for my tuition, and also all of the necessities that come with being a full time student. Thank you so much!
Register Now
Balancing life, family, and your career can be overwhelming.
Give yourself the tools you need and go back to school and take control of your future.