Bright people,
Brighter futures.
Next Drawing: December 15th 2016
Now Showing:
Recent Winners
Check out what a real winner has to say!
Meet Danitra Henry from Sacramento, California
Amber Sweetland
Hometown: Coolidge, AZ
Drawing Date: January 15, 2016
My name is Amber. I am a 33 year old mother of two daughters, one is 5 and the other is 17. My 17 year old daughter finished high school almost two years early, which was last October. She started col...
Lora Peterson
Hometown: Nampa, ID
Drawing Date: November 15, 2015
I'm a single mom of 2 beautiful girls. I have a few disabilities. One is apexa. Apexa is a brain injury that I got when I was a baby. It disrupts the speech. So the signal from the brain to my mouth is disrupted. It doesn't make it easy to learn. I don't remember thing from book I'm hands on learner. I have look at defend jobs and the colleges here in Idaho. I have always loved doing hair so I decided to go and get my cosmetology degree. Most of the schooling it hands on. That is the best way to learn for me. I went to another school and they were not teaching me the right stuff. So I look at other schools that have the right teaching. Then I found Paul Mitchell. They teach everything I need to know. I'm going to Paul Mitchell the school. I love it there. I have learned so much so far. So many wonderful people that is going or work at the school. They make going to school fun and don't look down at me. I look forward to school each week. For the first time in my life I enjoy school. I have less then 900 hours left in my schooling. I can't wait until I'm done. I really look forward in life that I can do it. I will have a job that I know I can do it for the rest of my life. All the money I get from you will be going to my school. This will bring down the bill down for me. This will be one less thing to stress or worry about. And I can do the job and spend time with my girls. I want to say a big thank you for picking me. I felt like so happy that I can be getting this money!
Parris Bell
Hometown: Hartford, CT
Drawing Date: September 15, 2015
Growing up in a church, I know me being chosen as the winner of Freecollegeschoarships.net's $10,000 is a blessing so I will first like to start off by thanking God! Each month for a year I registered for the $10,000 scholarship just for the heck of it because I honestly couldn't believe I'll actually win! However, I did win and me winning couldn't have came at a better time in my life. For a year now I've taken interest in nursing school. I am very compassionate of others and truly look forward to being in peoples lives when their in the stage of getting better and getting over hurdles in life. I've recently been accepted to Stone Academy's LPN Program. I wasn't fortunate to receive any scholarships from the school at the time of my acceptance or receive that much money in grants through financial aid. Seeing how hard it is to pay for school makes me regret not doing too well in highschool, but motivates me not to fool around in college. Therefore, since I had to make a plan for the monthly payments so I can attend the program I will use this $10,000 scholarship for that. Also, I will be using the scholarship for school books, student loans and my school uniform. Thank you so much for selecting me as the winner!
Sierra Wright
Hometown: Reno, NV
Drawing Date: August 15, 2015
My name is Sierra Wright and I am a 21 year old full time student at the University of Nevada Reno pursuing a bachelors degree in Speech Pathology and minoring in Drawing for Art Therapy. My dream is to become a Speech Pathologist with an emphasis on Art Therapy so I can help children with communicative disorders. At first when I signed up for this I did not expect that I would actually win something as huge as $10K but I did and I am extremely grateful for this incredible opportunity. I pay for my own schooling so when that call came in, I was amazed and excited to know that I actually won something. This scholarship will help me out hugely when it comes to paying my tuition for school, buying all of these textbooks I need in order to pursue my dream, and paying rent for my apartment because although I am working, I only get paid minimum wage which is hard to use when paying rent. Being a full time student in college is really stressful and wining this scholarship really helped me feel relieved and now I am able to not worry about if I will be able to pursue my dream or not.
Shakima Tanner
Hometown: Albany, GA
Drawing Date: July 15, 2015
Hi, my name is Shakima Tanner. I am married and have four wonderful children. During the process of my life, it has been hard to manage a family and not worry about how to pay for college. I prayed for a solution. Student loans were beginning to add up; soon my oldest daughter would need my support while she pursue college. It just seem like there were so many hindrances to me furthering my education so that I would be in a better position to provide for my family. I was so surprise to find that I had been selected as the winner of the 10k scholarship! At first, I was surprise and a little hesitant, it seemed too real to be true- more like a dream that came true, because I have never won anything of this magnitude in my life. Now my heart overflows with gratitude and humility. This scholarship is the answer to my prayers. I needed money for school, and to help pay for childcare while I am in school. This scholarship came at the right time. You hear the statement all the time, "if it's too good to be true, it is". I now know this is a false statement. I am currently a nursing student at Darton State College. I have been taking out student loan to fund my education. I have five semester left to get my degree in nursing. This scholarship is enough to cancel two semesters worth of loans. By awarding me the 10k scholarship, you have lightened my financial burden which allows me to focus more on the most important aspect of school, learning. Your generosity has inspired me to help others and give back to the community as I seek my nursing degree. I am one-step closer to becoming a nurse thanks to freecollegescholarships.net. Thank you so much.
Meredith Martin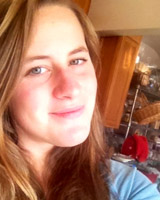 Hometown: Lafayette, CA
Drawing Date: June 15, 2015
My name is Meredith Martin, but my friends and family call me Molly. I am twenty years old and I live in Lafayette, California with my parents, my older brother, Luke, younger sister, JulieAnne, Addie, my dog, and three cats. I am seeking a degree in Environmental Science. The quality of the environment for all species is my passion; I am committed to making a change for the better for our world's future and I am excited to dedicate my life to preserving it. I began my college education during the fall semester of 2014 at Colorado State University in Fort Collins, Colorado. CSU is a great school. I was focused on my schoolwork, which paid off when I made the Dean's List for the fall. Unfortunately, I was paying out of state tuition and a reality check showed me that I was paying triple the money for the same education my hall mates were receiving and it just didn't make financial sense. I moved back to California and transferred to Diablo Valley College where I immediately enrolled for the spring 2015 semester. I plan to finish my general education here. As soon as all my requirements are met, I intend to transfer to the University of California, Berkeley to finish my undergraduate education. When you told me I won a $10,000 scholarship, I couldn't believe it! I work part time while attending school and full time over the summer in order to pay for my education. This scholarship will allow me to focus on completing my courses at DVC while still having some leftover to pay for courses at UC Berkeley. I know that attending university is exponentially more expensive than community college, but having my general education totally paid for by this scholarship will allow me to save every penny I make for UC Berkeley. Thank you so much for this life-­‐changing opportunity.
Linda Jenkins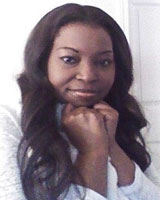 Hometown: Tampa, FL
Drawing Date: May 15, 2015
Truly I have been blessed, because I have been trying to figure out, how was I going to pay for my schooling, at first I thought I have never won anything in my life, if God could just bless me with this one thing I would be so happy, and he did, if had been for this scholarship for moms I would not have the opportunity to attend the school I wanted. All I can say is Thank you, no matter how old you get the opportunity is out there for you to go too school.
Register Now
Balancing life, family, and your career can be overwhelming.
Give yourself the tools you need and go back to school and take control of your future.